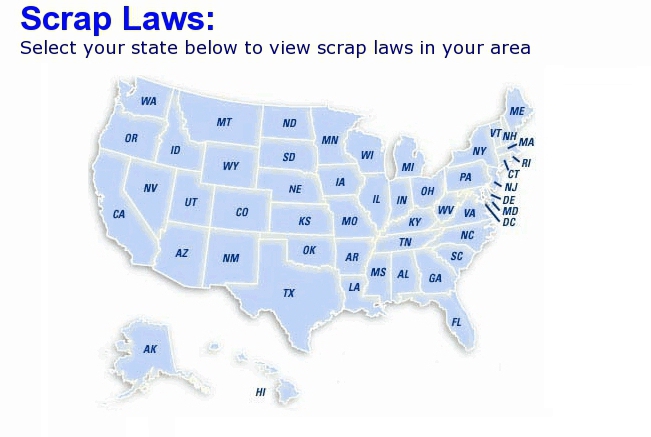 About ScrapLaws.com
&copy 2010-2013 ScrapLaws.com, AEON Blue Software & Development - All Rights Reserved
Our research, methodologies, graphics, website design and information are protected by intellectual property rights. Our content and information is protected by international law, any attempts to copy our content or information, or reproduce it in any way using any medium without proper written authorization directly from us may result in legal action.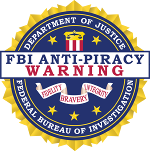 The unauthorized reproduction or distribution of a copyrighted work is illegal. Criminal copyright infringement, including infringement without monetary gain, is investigated by the FBI and is punishable by fines and federal imprisonment.
Link Exchange:
Metal Recycler Software
|
Paper Recycler Software
|
Scrap Yard Software
|
Scrap Software
|
Scrap Metal Purchasing Software
Paper Recycling Software
|
Metal Recycling Software
|
Scrapyard Software
|
Nexus Recycling Management System
S c r a p L a w s . c o m D i s c l a i m e r
This information is provided as a resource only and should not be relied on for any reason. Use this information at your own risk and consult your local state
legislator or an attorney before making any decisions based on the information provided on this site. We assume no responsibility for oudated or innaccurate information.